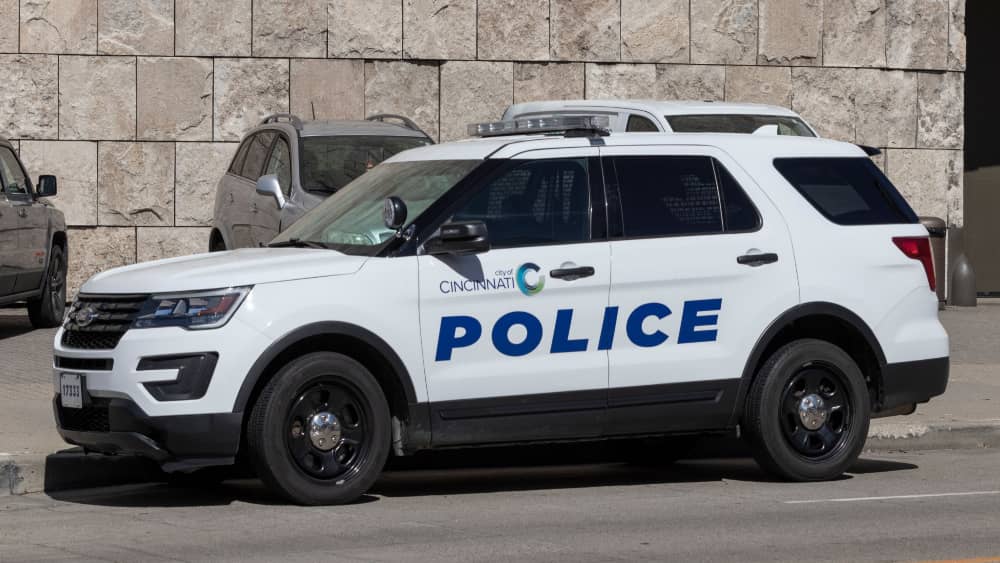 Police are still searching for two suspects after nine people were injured in a mass shooting near downtown Cincinnati early Sunday morning. Eight men and one woman ranging in ages from 23-47 were hospitalized; all nine had been released from University of Cincinnati Medical Center as of 10:30 a.m.
Cincinnati Police Lt. Col. Mike John said that the shooting took place following an altercation between two groups of people shortly before 2 a.m. outside Mr. Pitiful's bar in Cincinnati's historic Over-the-Rhine district, estimating that 15-20 shots were fired in the shooting.
According to Lt. Col. John, as the shooter was actively firing, Officer Joe Shook – who has been with the Cincinnati Police Department since 2016 –  fired a shot. It was unknown whether the bullet struck the shooter, adding that the shooter fled. At a second news conference on Sunday, John said that more shots were fired after the shooter fled, leading police to believe there were at least two shooters.
Cincinnati Mayor Aftab Pureval said the shooting was "unacceptable" while praising officers for their response:  "The gun violence we are seeing is not the gun violence of the past that was concentrated around the drug trad. We need community support, the citizens of Cincinnati to realize this is a devastating trend and to work with us to resolve the differences without gunfire."
Editorial credit: Jonathan Weiss / Shutterstock.com